April is Child Abuse Prevention Month
Make keeping children safe a priority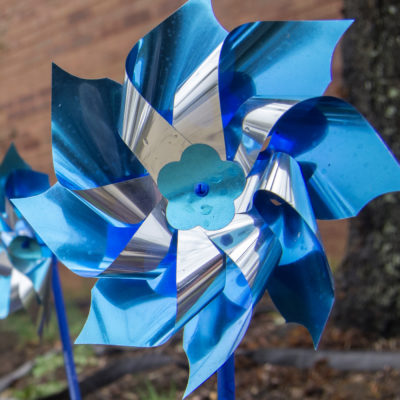 The Story of the Pinwheels
In 2008 Prevent Child Abuse America introduced the pinwheel as the new national symbol for child abuse prevention. The whole idea behind the pinwheel is to "re-frame" child abuse prevention by abandoning the bruises represented by the blue ribbon and replacing it with the colorful image of carefree children playing with pinwheels. This re-framing is based on extensive research showing that the majority of people see child abuse prevention as a national priority but cringe at the stark pictures and stories of child victims.  Instead, community members want to know what they can do to help prevent abuse and neglect from happening in the first place.
By it's very nature, the pinwheel connotes playfulness, joy, and childhood.  It has come to serve as a physical reminder of the great childhoods we want for all children.  And as a symbol, the cyclical nature of the pinwheel calls to mind the positive cycles of love and support we want to help families create.
As a campaign symbol, a pinwheel conveys the message that every child deserves the chance to be raised in a healthy, safe, and nurturing environment. It also represents effort to change the way our nation things about prevention by focusing on community activities and public policies that prioritize prevention to make sure child abuse and neglect never occurs.  Over a million pinwheels have displayed since April 2008.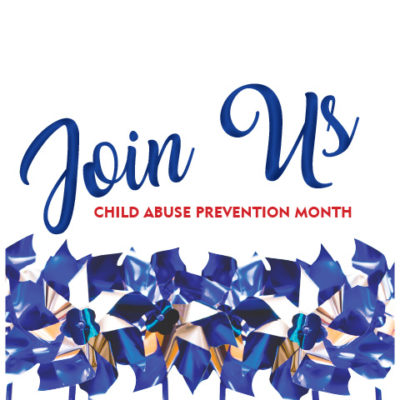 Ways to Join CASA during Child Abuse Prevention Month
4/16/2021 March & Pinwheel Garden
Starting at 12 PM we will meet on the South Lawn of the Court House.  We will march the square encouraging recognition of everyone doing their part to prevent child abuse. After the march we will plant a garden of pinwheels representing a community committed to the children. Speakers at the event include Indiana State Representative Craig Snow, DCS Local Director Lindsay Castro, and CASA Director Erin Rowland Jones.  All are invited to wear blue and signs are encouraged.  Pinwheels will be provided.
4/21/2021 Clearwater Carwash Giveback
Clearwater Carwash will be donating $2 for each carwash on Wednesday April 21st. This includes monthly pass washes as well.  CASA will have representatives present at the car wash to handout pinwheels and answer any questions you may have about CASA.
4/27/2021 Hacienda Giveback
20% of all purchases at the Warsaw Hacienda will be given to CASA when you present the CASA "token"/coupon. Click below to get the "token" and enjoy Hacienda food or gifts on Tuesday, April 27th.