A Message From Our New Executive Director
Monday, March 29, 2021
I am Erin Rowland Jones and I have the privilege of being the Executive Director of CASA of Kosciusko County. I took on this role in August of 2020 and feel honored to serve.  As a Warsaw native, I love the area and only spent time away because I pursued my education. In 2005, I returned to Warsaw after graduating Magna Cum Laude from Michigan State University College of Law. I married by husband Jerrad In 2010 and became the mom to awesome stepdaughter, Sidney.
The Question that changed me
For 14 years, I practiced law working in family law and criminal law. For many of my cases I served as a public defender.  It was in early 2020, I started to feel a pull to change the direction of my career.  As I pondered my future, a question started to weigh on me. I kept wondering, "If I passed away tomorrow, did I do enough to give back to my community?" I realized the answer was NO.   It was during this time of internal turmoil when CASA announced the search for a new director. I immediately thought the position would be the perfect fit for me. CASA combines the law I enjoy with the pull to assist my community. Now I spend my energy advocating for abused and/or neglected children and I know the answer to the question is YES.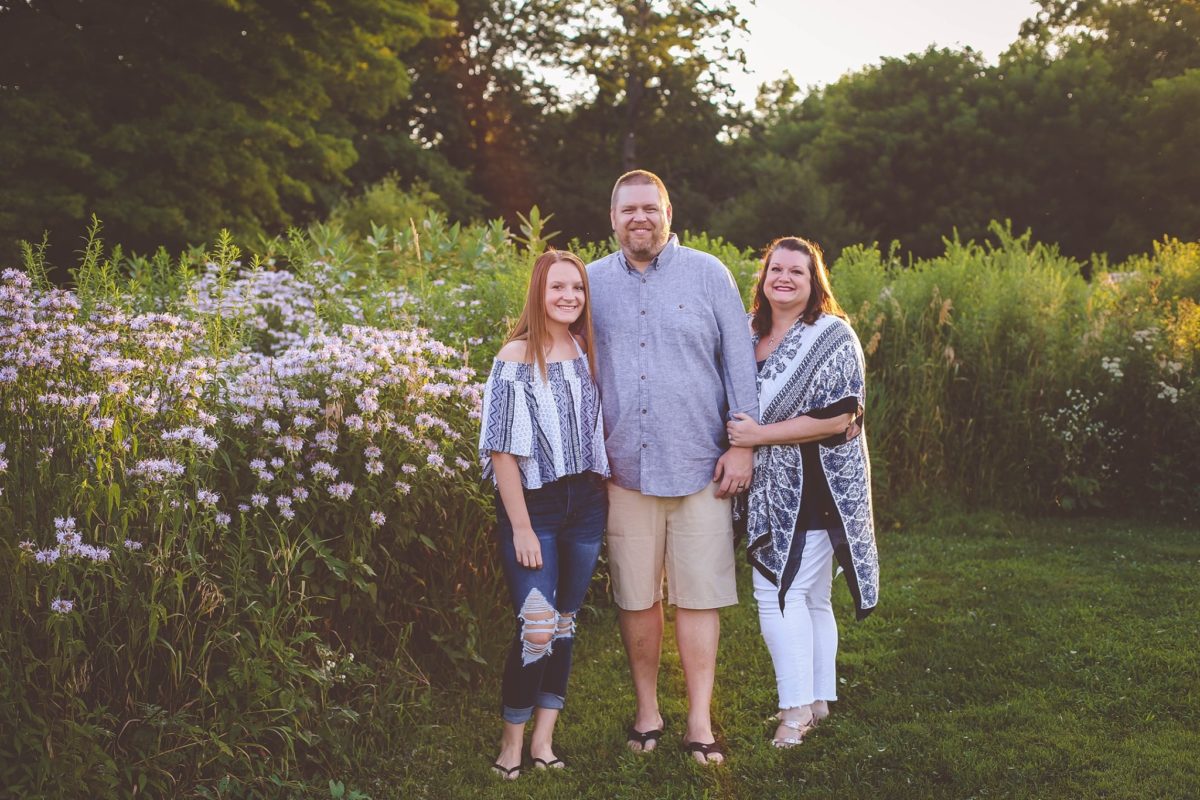 Sharing my new Passion
As Director of CASA, I love sharing about what CASA does and educating the community on how important CASA is. CASA stands for Court Appointed Special Advocates. We recruit, train, and support community volunteers to advocate for abused/neglected children. For CASA to get involved, the juvenile court must appoint a volunteer to be the voice for abused and neglected children. Many of these children are involved in the child welfare system. At times, the court also appoints CASA to the most contentious family disputes.
Having been in this position now for over 6 months, I can say I am continuously in awe of the work the CASA volunteers and CASA staff do.  Our volunteers often juggle family and jobs while completing their CASA responsibilities. These responsibilities include meeting with their CASA child(ren) at minimum every thirty days. They also meet with the families, teachers, and service providers. CASA Volunteers then look at records to verify interviews. Anything to help build a good understanding of the child's situation. Our volunteers work diligently to be "the eyes and ears of the Court" and take advocating for these children very seriously.
The CASA office has just four staff, including myself. CASA staff see their most important role as assisting the volunteers and giving support and guidance along the way. Our staff pours themselves into this role, while also being the advocate on cases themselves. 
The Impact of a CASA Volunteer
National CASA research shows children with a CASA volunteer do better educationally, change foster homes less often, spend less time in foster care, and achieve a permanent home more quickly as compared to those without a CASA.  This data only confirms what I have seen in practice, a CASA advocate has a huge impact on abused/neglected children. CASA volunteers are a consistent, caring adult investing in a relationship with the children after and during a very difficult time.
I encourage everyone to ask the same question I did, and if your answer is NO, consider how you can be a part of CASA. I would love to talk with you more about your role in being the voice for the vulnerable children in our community. Contact me at 574-372-2401 or by email at erowland@kcgov.com. You can also learn more about CASA at casaschildren.com.