Volunteer Spotlight: Barb Ridley
Wednesday, July 6, 2022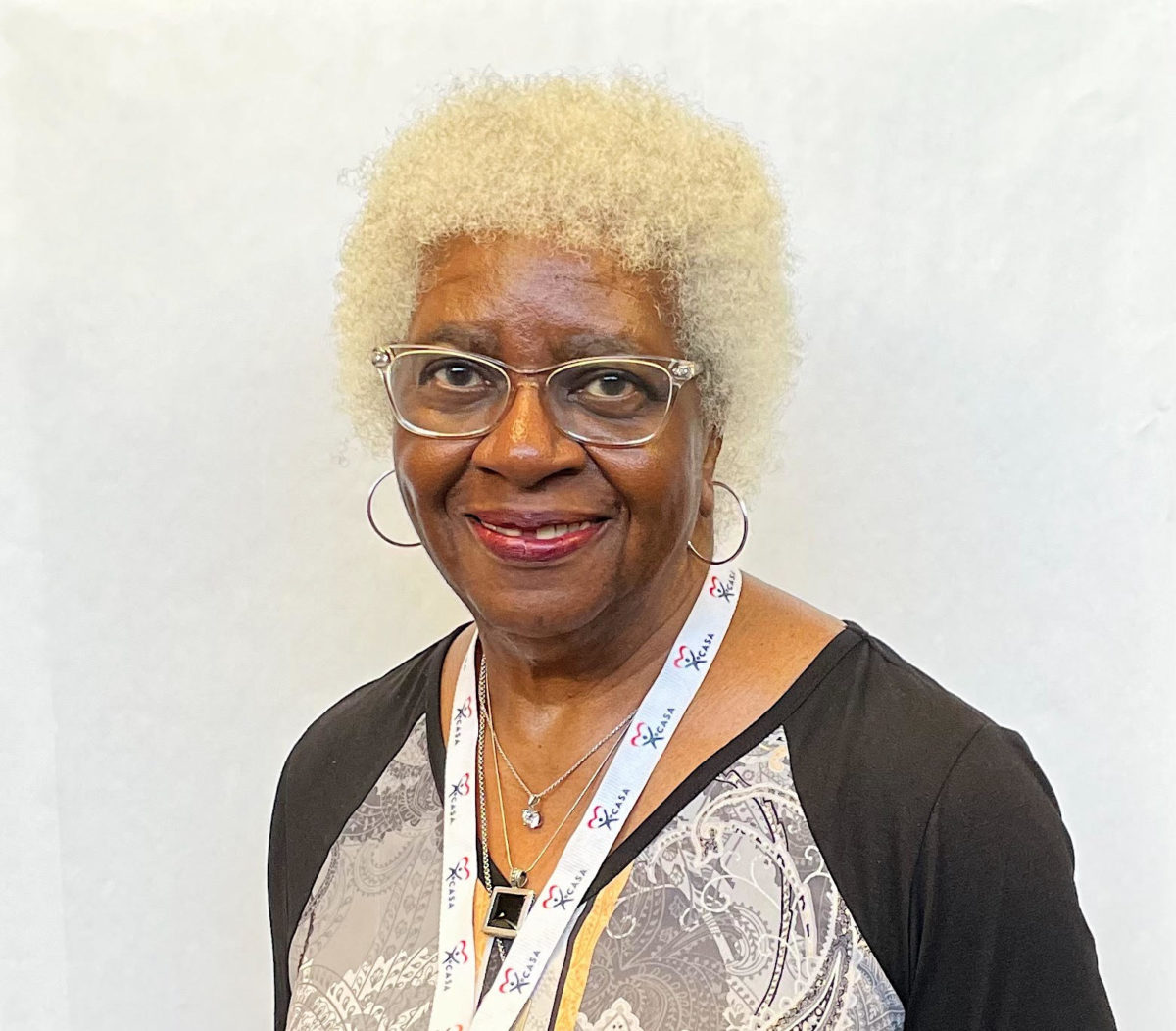 Barb Ridley became a volunteer in October of 2019 and is currently advocating on her first case. Ridley was always interested in volunteering after leaving her career in the corporate world. She had run into our current executive director, Erin Rowland Jones, who suggested she look into becoming a CASA. Ridley stated it was "the right place and the right time." Ridley fills her days with many commitments and activities and always keeps herself busy. Some of her activities and commitments include: being employed as a Shelter Advocate for the Beaman Home as well as being on their board, leading a group called Warrior Women at her church which is a group for widowed women, being on the board of Live Well Kosciusko, being a 2nd alto for the Lakeland Community Choir (who performed at Carnegie Hall in June), walking/jogging 3-5 miles a day, and many other activities (see picture below). Some fun facts about Barb Ridley include that she practices multiple different styles of martial arts twice a week, her most proficient being Shorin-Ryu. She also does a style of martial arts that includes combat street defense. She prioritizes her time by keeping a physical and electronic calendar.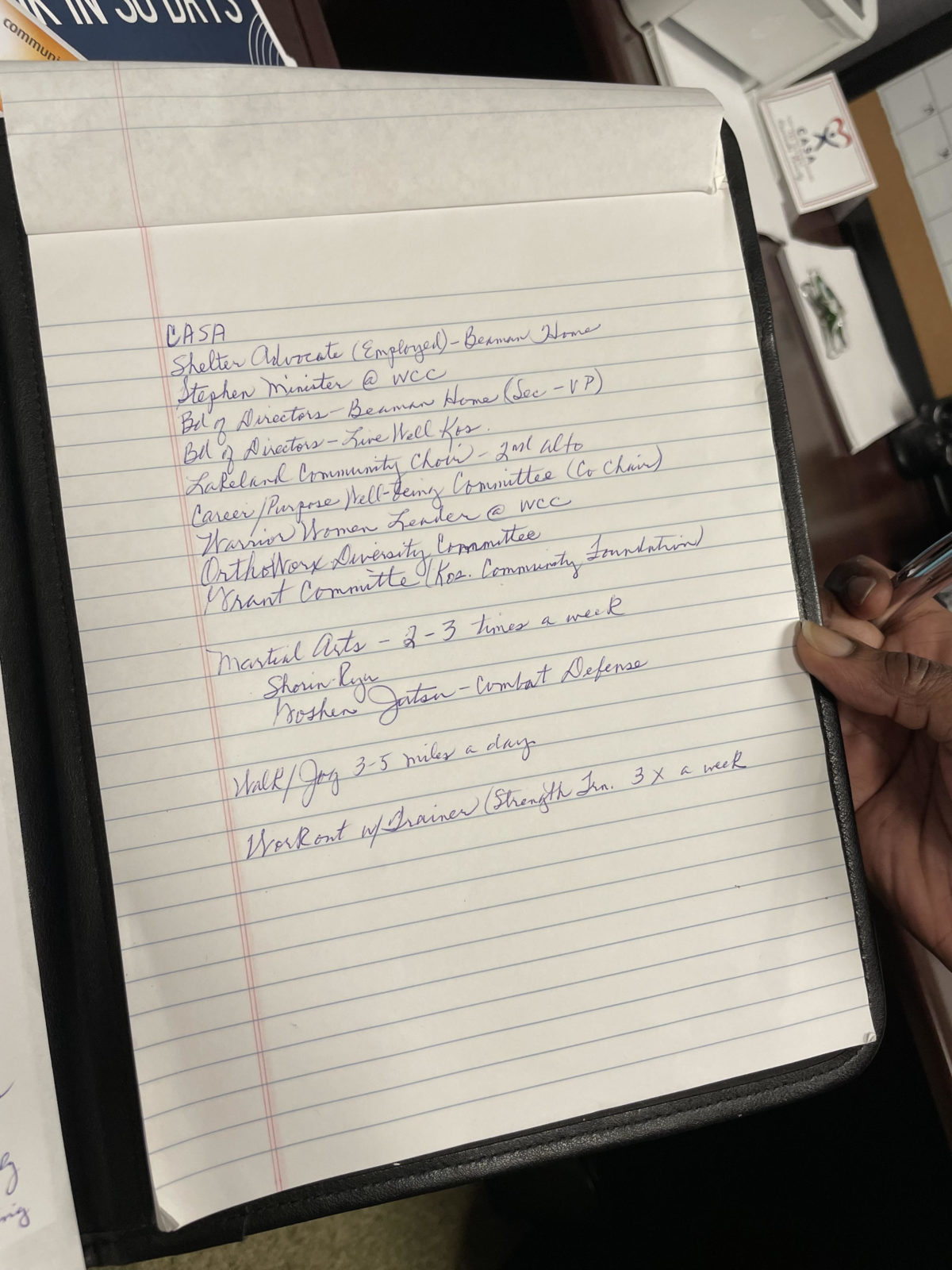 Ridley explained the reason why she keeps herself active is because she wants to live her life well. Wellness to her means helping other people which in turn helps you. Some of the good she has seen come from her advocacy through CASA includes seeing children improve with their family of origin and being able to be that consistent presence in a child's life. In her current case, she advocates for 3 young children. Ridley attended court one day with one of the children and at one point, the child turned to Ridley and said, "You're just going to leave me like everyone else." To which Ridley responded, "I am not going anywhere." Since then, the child and Ridley have created an amazing relationship built on trust and stability. Since the beginning of her case, Ridley has had the pleasure of seeing the children's family become more stable as well as the children. Their grades have improved and they have received the care they needed for the trauma they endured. Every time she visits the children, one of the younger siblings in her case always saves candy for her because she's their "Valentine."
Ridley is the mother to 3 adult children, 2 of which live in the area. She enjoys spending time with her children and her 3 grandchildren. One of her 2 daughters was in the United States Marine Corp. Ridley uses her daughter's service as inspiration to keep going. She decided that if her daughter could go through 2 tours in Iraq, that she could keep herself motivated to do anything she sets her mind out to do. Ridley considers her family to be her biggest accomplishment in life along with surviving widowhood. She feels so grateful that her children have grown up to be good people with strong values and morals.
Ridley feels as if being a CASA has taught her many lessons. The biggest of them being that the world needs more kindness, and needs to understand trauma. She currently takes classes to understand trauma better so that she can be a better advocate. She also remarked that people do not always respond to kindness at first. It takes time to build trust with others and with time, you can create a wonderful relationship. She encourages those who are unsure of whether they should consider being a part of CASA to think about what kind of legacy they want to leave behind. Ridley explained, "I want to leave a legacy of contributing kindness to children and their families," she continued, "At the end of the day, and at the end of this life, I want to be able to go into the next knowing what all I have done and that I gave it all that I have got."